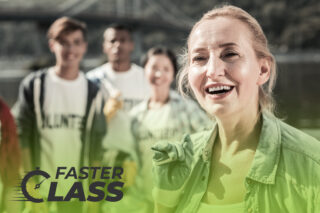 There are many things to consider when developing a new website, but keeping these items in mind will help you create a website that will keep users on your website longer and increase your conversion rate.
Clear Navigation
Users navigate the web quickly because they have a limited amount of time due to work, taking kids to hockey practice, shopping and other activities. Making sure your navigation makes sense and limiting the number of clicks a user will have to make to get to key information is vital to delivering your message.
Strong Call to Action
In addition to having clear navigation, it is important to engage users and encourage them to buy your product or contact you for more information. This can be as simple as providing your contact information within the design or highlighting key information and noting why it is essential for the user to buy from you now!
Content that informs
When writing the content for your website, it is important to think carefully about the information users will be looking for during their search and make sure to keep it fresh and up-to-date. If a user comes to your website and finds outdated information, they will have little reason to return or recommend your website. Try implementing an element that is updated often, like a blog, to draw continued interest and encourage users to return on a regular basis.
Supporting Images
You may have the best content, but if you only have text on a page, users will get bored and worse yet, may leave your website. It is important to include images that support the message you are trying to convey. If the content doesn't draw them in, the imagery may be enough to keep them engaged and stay on your website longer.
Have questions on these items and other elements of your website? Contact Faster Solutions today for clear direction on your next website design.