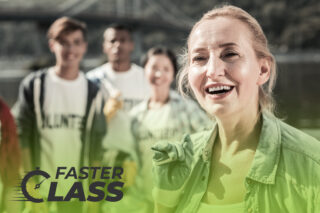 Web-hosts are a dime a dozen these days. Most of them offer some sort of crazy bundle of features. However, as a developer, many of these features end up going to waste. Knowing what you need and what you don't need is important when trying to find a home for your application. Here are some standard things to consider when searching for a web-host.
Hosting Environment
Is it Windows or Linux? IIS or Apache? .NET or PHP? These are some questions you need to answer before you begin your search. Some hosts provide one environment or the other, while other hosts provide both. If you are primarily a .NET developer, but think that there may be a time when you will develop a PHP-driven application, finding a host that offers both environments will work better (of course, this may increase cost).
Space limitations
Most hosts provide ample space/storage. The bigger question is what happens if you go over this limit? Do you get denied uploads or do they charge you overage fees?
Database Server Type
Hosts likely provide some sort of database service. It's important to know what will work for you. The two standard offerings are MS SQL and MySQL, Windows-based and Linux-based, respectively. While it is not uncommon to have a .NET application with a MySQL backend, some hosts don't provide this sort of configuration.  Another thing to note is that many hosts provide unlimited MySQL databases, but restrict the number of MS SQL databases.
Language Version
Many web-hosts today are not running the most up-to-date version of PHP or .NET. Make sure you know what version you need and what version the host offers.
Control Panel
Web-hosts typically provide you a form of control panel for your account. Being able to see an example of this control panel before you sign up is very helpful. In these control panels you should be able to manage your domains/sub-domains, create/manage your ftp accounts, view your account information, etc… If you are going to be developing several applications under one account, you will probably be spending some time in this control panel. If a web-host has everything you need, but has the worst control panel you have ever seen, it might not be worth the extra struggle.
FTP
As mentioned above, the control panel will typically provide you the ability to create FTP accounts. If it doesn't, how do you get this information? Unfortunately, FTP can sometimes be one of those things you don't get all the details about until you have already paid for access.
Frontpage Extensions
Believe or not, people are still using Frontpage Extensions. If your future applications need this, you will probably need to make sure they are available as many hosts no longer provide them.
Support
There is a good likelihood that, at some point, you will need to interact with an actual person at your web-host. How is this achieved? Phone call? Live chat? Ticket system?   A phone call can be fastest, assuming you don't have to wallow through an automated system before you can actually talk to someone. Ticket systems also work just fine, but it is common for ticket-turnaround to be 24-hours.  Most importantly, getting someone on the phone as easiest as possible who will work with you from start to finish- sets a server company a part from the rest.
This is a basic list of things to consider when searching for a web-host.  Bear in mind that everything mentioned here is subjective. Your needs are specific to you and may differ from your average person. With a little preparation, however, you can be sure to find a great web-host with which you will be able to develop a great relationship.
So if you're now saying "Whew! I don't want to deal with any of this!?" then contact sales@fastersolutions.com and we can offer a hosting management solution, with excellent customer service,  that works for your business guaranteed!