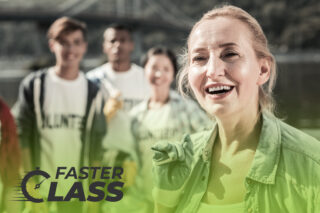 Almost every business has a LinkedIn profile, but most businesses aren't taking full advantage of this rapidly growing social network. If you are using it correctly, LinkedIn can be an excellent tool for marketing your business online.
LinkedIn is so powerful for businesses because the average household income of its users is over $100,000. This is a much higher average than the users on Facebook or Twitter. So if you're looking for new customers for your products or services, it only makes sense to look for them on LinkedIn!
So how can businesses optimize their LinkedIn profile to target new customers? Here are a few tips that will ensure your business is making the most out of its LinkedIn account:
Make sure you completely fill out your profile and optimize your headline with key words so prospects are able to find you when they are searching on LinkedIn.
Always have an image on your profile. Profiles without an image seem less trustworthy and unprofessional. We recommend utilizing your business logo as your profile image for brand recognition.
Use status updates to showcase your latest work and link your updates with your other social media accounts, like Twitter and Facebook to increase exposure of your LinkedIn account.
If you have a regularly updated blog, LinkedIn is a great place to share and promote your posts.
Accept most incoming connection requests to grow your LinkedIn network. The bigger your network, the more people will be able to find you. Make sure you are also sending requests to other people and businesses you would like to connect with.
Ask current happy customers to write recommendations for you. Also, recommend others. That way their connections will see you on their profile and may connect with you as well.
Join or start related LinkedIn groups. This is another way to connect with potential customers that may not have found you otherwise.
Make sure your LinkedIn URL is on all of your marketing material, including business cards, newsletters, websites and brochures.
If you are following these simple tips, your business is sure to grow its LinkedIn network and gain new customers!