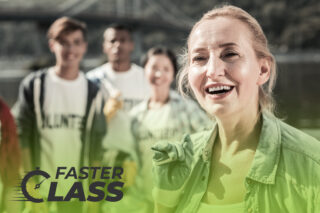 Pinterest is a popular online pinboard where you can share and organize your favorite images with your friends. You are also able to browse others' pinboards. Some of the most popular subjects on Pinterest include recipes, DIY projects, home organization, fitness motivation, wedding planning, travel images, and many more. The user logs onto the site, clicks on an image they find interesting, and then clicks through again to reach the image's origin site, such as a blog or website describing or selling the product. The user can also view comments from anyone else using Pinterest, regardless if they are following that particular Pinner or not. By using Pinterest, you can find new things that inspire you, encourage you to create, or plan your next vacation!
Who should get excited about marketing their businesses on Pinterest?
Companies with seasonal specific products. Because Pinterest is a real-time sharing site, if you were to log on right now, you would already begin to see ideas for Valentine's Day being posted, from V-Day cupcake recipes, to hand made Valentine's cards to make with your kids.
Artists of all kinds should market their work on Pinterest – photographers, painters, etc. It is important to make sure that your image links to a website or blog where the user is able to learn more about your product and buy it if they are interested. Pinterest and Etsy.com (the online marketplace) make great marketing and selling tools when used together.
Restaurants and bakers can use Pinterest to post mouth-watering photos of their creations, link to their website or a blog sharing their recipe or cooking secrets.
Businesses in the wedding industry can easily reach potential brides (or anyone planning a wedding) on Pinterest.
New companies or a company with a new product launching can quickly create buzz on this site.
Vacation destinations or businesses in the tourism industry can post photos of their lodging options to build interest in their location.
Post your coupons and QR codes on Pinterest to really build your next promotion.
There are a few things to remember to make your Pinterest campaign more successful. Images are everything. Quality photography is the largest factor in getting your pin noticed on Pinterest. Videos can also be posted, so for the most attention to your video, make sure the screenshot is an attention-grabbing one. (Of course, photos and videos of pets and babies are almost guaranteed to get a lot of attention.. if that would work with your business.)
To get the Pinners headed in the right direction, make sure your image links to your blog or an appropriate landing page to keep them on your website. Call to action buttons will also encourage them to explore other areas and pages of your site.
We've heard many people say it..  Pinterest can be more addicting (and more fun) than Facebook! That being said, now is the time to get involved with Pinterest. If you are interested in learning more about Pinterest internet marketing ideas, how to make it work for your specific company, or if you would like help getting started, give our marketing team a call or email us. Today is a great time to get started.
Happy Pinning!