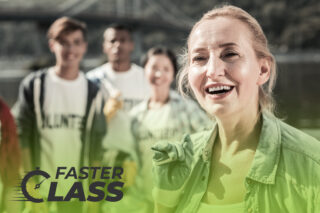 If you're a local business, a fully optimized Google Places listing is a great way to improve your SEO and gain more visitors both to
your website and business location.
Google Places listings for local businesses appear at the top of search results and also on the map on the right side of search results. When people are using mobile devices to search for something, Google Places listings, and the contact information included in these listings, are also the very first thing they see. Since more and more people are now using mobile devices to search, it is more important than ever that your Google Places listing is fully optimized and updated with all your business' information.
Google Places listings give you the chance to be put right in front of local searchers, and this can give your business an extreme advantage over your local competitors that don't have their Google Places listing fully optimized. Most mobile searchers are looking for things on the go, so you want to make your business easy to find in search results and give them all the information they need right away. A fully optimized Google Places listing is the perfect way to do this.
Google has most likely already listed your business with some basic information, but by optimizing your listing, you have the ability to control what information Google is presenting to searchers about your business. The first step to optimizing your Google Places listing is to verify it, if you have not already done so. Verifying your listing can be done by having Google send a postcard or call your business with a verification code that you use to verify you are the business owner or authorized representative of the business. You can begin updating your listing before verifying your listing, but your changes will not appear in search results until you input your verification code from Google.
The next step is to completely fill out your business' information in your listing. Not only will this give your customers and potential customers all the information they need, but Google favors listings that are fully completed. The information needed to complete your listing includes your business' name, address, phone number, email address, website, hours of operation and short description of your business. You are also able to choose which category or categories you would like your business to be listed under. Make sure to think of all possible categories for your business, because these categories are the main keywords Google will use to associate your listing with local searches.
Other important things to add to your Google Places listing that most businesses miss are pictures or videos. Your Google Places listing will only show your five most recent pictures or video uploads, so it's very important to carefully choose which pictures and videos you choose to upload. Some good examples of pictures and videos to add to your Google Places listing include a picture of your business from the outside as seen when driving by, a picture of the general products or services offered, a picture of the owner and a short promotional video.
Once your Google Places listing has been completely optimized with your business' information, the next step is to start collecting reviews from your current customers. The best way to do this is to contact your top ten customers personally and ask them to leave a review on your Google Places listing. These first reviews will help encourage potential customers to check out your business for themselves and will also encourage other current customers to leave reviews.
After you get some favorable reviews posted to your listing, you can link it on your website. Linking your listing to your website will tell Google that it's a valid listing and will help improve your SEO. Your Google places listing can be linked on your Contact page or along with your other social media icons. Another idea is to include a "Review Us on Google Places" call to action item on your website to encourage more of your satisfied customers to leave you reviews.
Another thing to consider to improve your SEO and increase your online presence even more is to create a Google+ business page that corresponds with your listing. Once your Google Places listing is complete and verified, Google allows you to add a Google+ page that you can manage under the same account, which helps to simplify the process of updating both of these places.
Having a Google Places listing will help your business rise above the competition and give potential customers the information they need to choose your business. If you would like help optimizing your Google Places listing, Faster Solutions would be happy to assist you with the process.