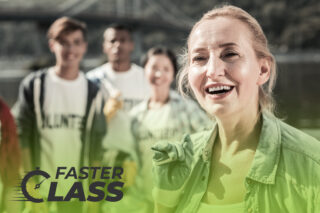 The rise in social media has created the demand to share content. We share everything and everyone seems to be starving for more information. But all published content isn't automatically good content. Quality content is key and search engines are taking note. Search engines are striving to provide personalized and relevant results to weed through the sea of thin, irrelevant content. We are encouraged to present content that will not only be consumed, but be interactive. Blogs and other social media tools give users the necessary means to share your content with their networks of friends, family, and colleagues.
Content Marketing
Content marketing can include anything from posting an article to social media comments to writing case studies. Create interactive storytelling opportunities that you facilitate, or write a blog with news, tips, or slideshows. A top strategy is to create a resource and position yourself as the "go to" expert in your field. Give your customer an integrated and effective customer experience with traditional and social channels working together.
Unique Content
Creating exceptional and unique content that stands out is rewarded by both users and search engines. Major search engines like Google are strongly focusing on technologies that facilitate content sharing. Thin and unoriginal content wrapped in boilerplate design is seen for what it is ‐ ineffective. In 2011, Google penalized websites taking this approach and we see this growing in importance in the world of SEO. In the movement towards personalized results, original and meaningful content will win.
SEO
SEO is a top goal for many companies and social tools are the way to distribute that content to reach top search engine results. Content marketing mashed into social media distribution channels are now part of your SEO strategy. Companies originating and curating content are generating attention in the social world and search engines are giving this signal more weight in their search algorithms.
In addition to improved search rankings, content marketing is paying big dividends in other ways. Companies are realizing benefits through brand awareness, customer acquisition, lead generation, and customer retention. You should measure content initiatives by using web traffic as a success metric. Your website analytics are a great source of valuable information and tracking key performance indicators such as active users, returning users, and your social reach are at the top. Monitoring your KPI can provide you with the insight you need to take the next step.
Specializing in content marketing will continue along with the focused effort for implementation. This year, the rest of the story will be told as new practices emerge.
Brandon's article was also featured in the well-known Duluth business magazine, the Duluthian.