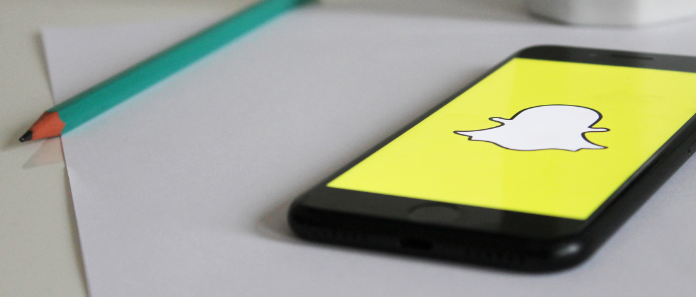 Is Snapchat a good marketing tool for businesses? 
This unique app is almost 4 years old now and has over 150 million users between the ages of 18-32. Snapchat has grown rapidly, but now with competitors creating similar applications, is it an effective way for companies to advertise? First off, let's visit the pros:
1). Provides insight on live events:
Real-time social media marketing
Good for product launches, tradeshows, etc.
Audience feels connected, allows them to be responsive
2). Promotes contests and perks:
Creates an urgency because messages are gone after 24 hours
Can create regular followers with scheduled contests or perks
Creates more engagement with audience
3). Shows "behind the scenes" moments:
Helps companies create a personal connection between their audience and brand
Customers see the faces behind the brand
Increases personality and a chance to tell stories
4). Organic/paid advertising opportunities:
Option of a 10 second advertisement between stories

User has option of swiping to learn more about product and service
Conversion rate is 5 times higher than most traditional banner ads

Organic advertising by posting on company story
Now that we have revisited the pros of using Snapchat for business, what are some of the cons? Here are some of the main cons that we found:
1). Majority of consumers using Snapchat are millennials:
Not major decision makers because they don't have as much buying power
Most millennials are still going to school or have college debt
Less of a disposable income overall
 2). Not original anymore due to competition:
Instagram

Easier to promote because audience is already established due to followers
Easier to find on Instagram because you don't need consumer's specific name or a code
Ability to view non-follower's videos that are featured in explore tab
Facebook

Facebook stories are starting to be rolled out in some countries
One of the top application choices for many people
Allows Facebook to reach consumers that Instagram cannot/hasn't ( ex: Baby boomers)
3). Measuring the effectiveness can be difficult:
Screenshots are the only way to measure engagement because there are no comments, this makes it difficult to know if the intent behind screenshots are negative or positive.
Content is viewed in a "binge watching" format, making it impossible to know if consumer has watched entire Snapchat or just a few seconds of the video.
4). Content can come off as spam:
If companies send out too many Snapchat videos, it may come off as spam and not as personal
Paid advertisements are viewed between stories, creating competition between watching advertisements or a consumer's friend's video.
After analyzing the pros and cons of Snapchat use for businesses, you can conclude that it could be beneficial in a lot of ways, but is overall pretty hard to actually measure. Unless Snapchat can create a more analytical approach to measuring its effectiveness for businesses, it will be an ongoing challenge for advertisers to promote products and services with a clear ROI.