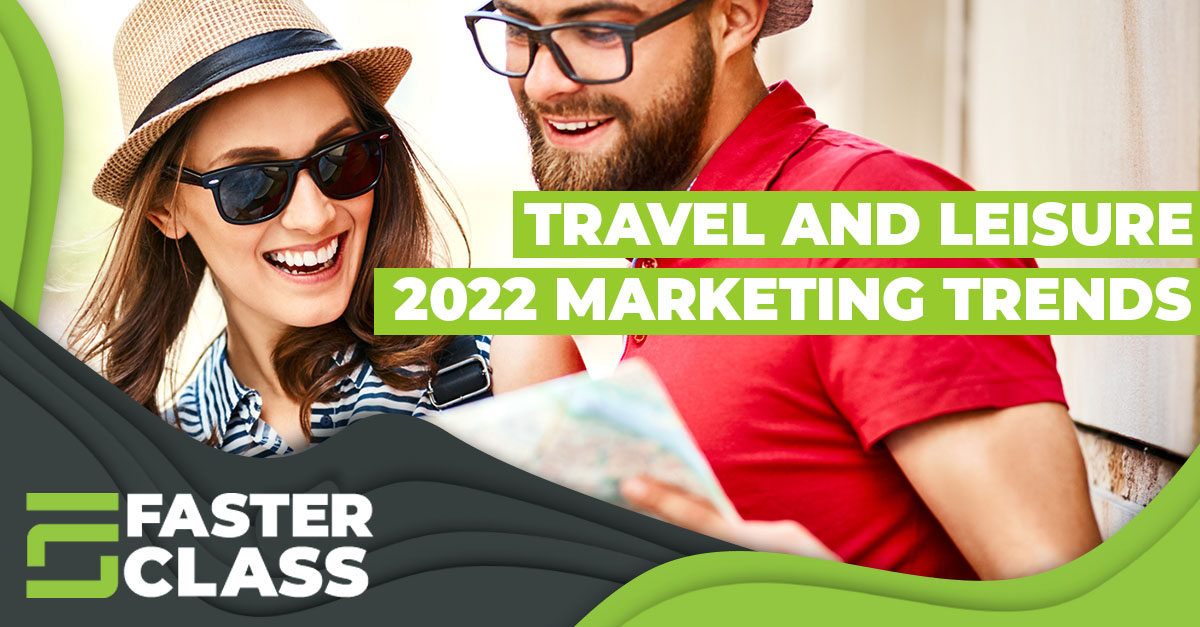 According to a United Nations World Tourism Organization report (UNWTO), the tourism, travel, and leisure industries were the worst hit after Covid-19 struck the world. It led to the closing of hotels and the imposition of travel restrictions to curb the spread of the virus.
However, new UNWTO survey findings show 58% of global experts are optimistic the industry will rebound in the third quarter of 2022. Overall, the UNWTO team of experts project the tourism industry will grow in 2022 by between 30% and 78%.
Now is the time to prepare for the rebound if you desire to be profitable again. Conversely, you can only prepare well when you know the industry trends. This guide will show you what travelers and technology trends to look out for in 2022 and how to turn them into business.
1. New Expectations Among Travelers
An eHotelier study indicates an appalling change in travelers' expectations and desires. According to the survey, flexible booking conditions rank top at 24% while sanitary measures come in second at 22% as travelers' main concerns and expectations post-Covid. 
Ideally, they expect top-notch sanitation and receive refunds if anything unexpected comes up. But, more importantly, they want assurance that you can provide what they want before booking with you. So, how do you go about it?
You need to have a robust content marketing and social media strategy. Next, you want to use these platforms to convey the message. Therefore, publish blog posts and social media content regularly around these topics to build trust.
In addition, you want to include a refund policy page when you redesign your website. Be straight with your customers and let them know they can get refunds based on your terms and conditions. However, remember to have flexible terms of service.
2. Inclination to Incentives like Loyalty Programs
Using loyalty programs to influence sales has been around for a long time. However, the latest industry trends posit major players in the tourism sector are banking more on loyalty programs to attract more travelers.
A typical example is Expedia's revamped loyalty program. This trend is quickly taking shape, and you don't want to be left out. That's why you want to introduce such incentives and not stop at that. You should put out content on digital platforms like your blog and social media accounts.
This way, your customers will know about your incentive programs. In addition, you can run PPC adverts on Google and Social media to attract more customers.
3. Direct Bookings
Direct bookings are common among local travelers because they find dealing directly with service providers more convenient. It's less costly and saves time. In addition, incentives make direct bookings more exciting and rewarding.
Nothing can stop your customers from booking directly from your website once they know about your incentives. This is one reason you want to redesign your website to allow direct bookings. Social media and content marketing can also help greatly.
4. TikTok
Tiktok has been the fastest-growing entertainment platform since the covid pandemic started. According to Statista, the platform has over 1 billion active monthly users worldwide. In addition, an average user spends at least 52 minutes on the platform. 
TikTok marketing is an avenue tourism marketers can benefit from in 2022. For example, TripHacks, a tours company in Washington DC, uses this strategy to reach more people and create brand awareness.
One way to implement TikTok marketing is by creating travel-related videos and publishing them regularly. TikTok video tours and brand video stories are a good place to start. You also want to publish at least once a day to see quick results.
More importantly, you need to have digital video creation skills, content marketing knowledge, and social media marketing abilities to pull this off.
5. Instagram
Instagram is one of the best social media platforms. Statistics show the platform has over 2 billion active monthly users worldwide. In addition, 81% of people use the platform to research company products and services.
Instagram has some of the best features for marketing. For example, research shows over 500 million people use Instagram stories daily. This is one area you can post anything (photos, stickers, and interesting facts) about your travel, leisure, and accommodation business. 
However, you need enough social media and digital video production skills to create content for Instagram. If you're already versed in these areas, you can create content hassle-free.
6. Emails and Newsletters
Emails and newsletters are gaining popularity in the travel, hospitality, and leisure sector. With so many people opting for direct bookings on websites, there has never been a perfect time to embrace email marketing.
Brands in the tourism industry incorporating email marketing currently see high open rates of 17.70%, a 2% click-through rate, and a low unsubscribe rate of 0.20%. According to Oberlo, email marketing has one of the highest returns on investment. For every $1 spent, the expected ROI is $42.
The best part is you can automate the process. Then, once you have a sequence and drip campaign, you can make money without lifting a finger again. However, this requires marketing automation skills to pull off!
7. Prevalent Use of Common Keywords and Phrases
About 8% of searches are phrased as questions starting as Who, What, Where, When, Why, and How. There's also an upsurge in "Near me" search queries. The report also shows 18% of mobile searches lead to sales.
There's no doubt SEO can help attract leads and convert them to paying customers. However, you need to up your SEO game by optimizing your site for on-page and off-page SEO. You also want to publish SEO-optimized articles regularly, answering your audience's questions.
8. Customer Journey and Decision Making
Customer journey is a process that takes time, from onboarding to converting. A Think With Google study posts 14% of leisure travelers book with the first air brand that comes to mind when they start their research.
This is where you want to employ remarketing through retargeting to avoid losing the sale. The more they see your brand, the easier it is to convert them when they're ready to buy. Again, content marketing and PPC advertising are great ways to handle your remarketing campaigns.
Wrapping Up
While the travel and leisure industry is rebounding in 2022, it's not enough to sit and wait for miracles. Instead, you want to prepare by upgrading your digital marketing skills. At Faster Solutions, we can help you develop an inclusive digital marketing strategy covering;
Let's talk today and we'll get started!