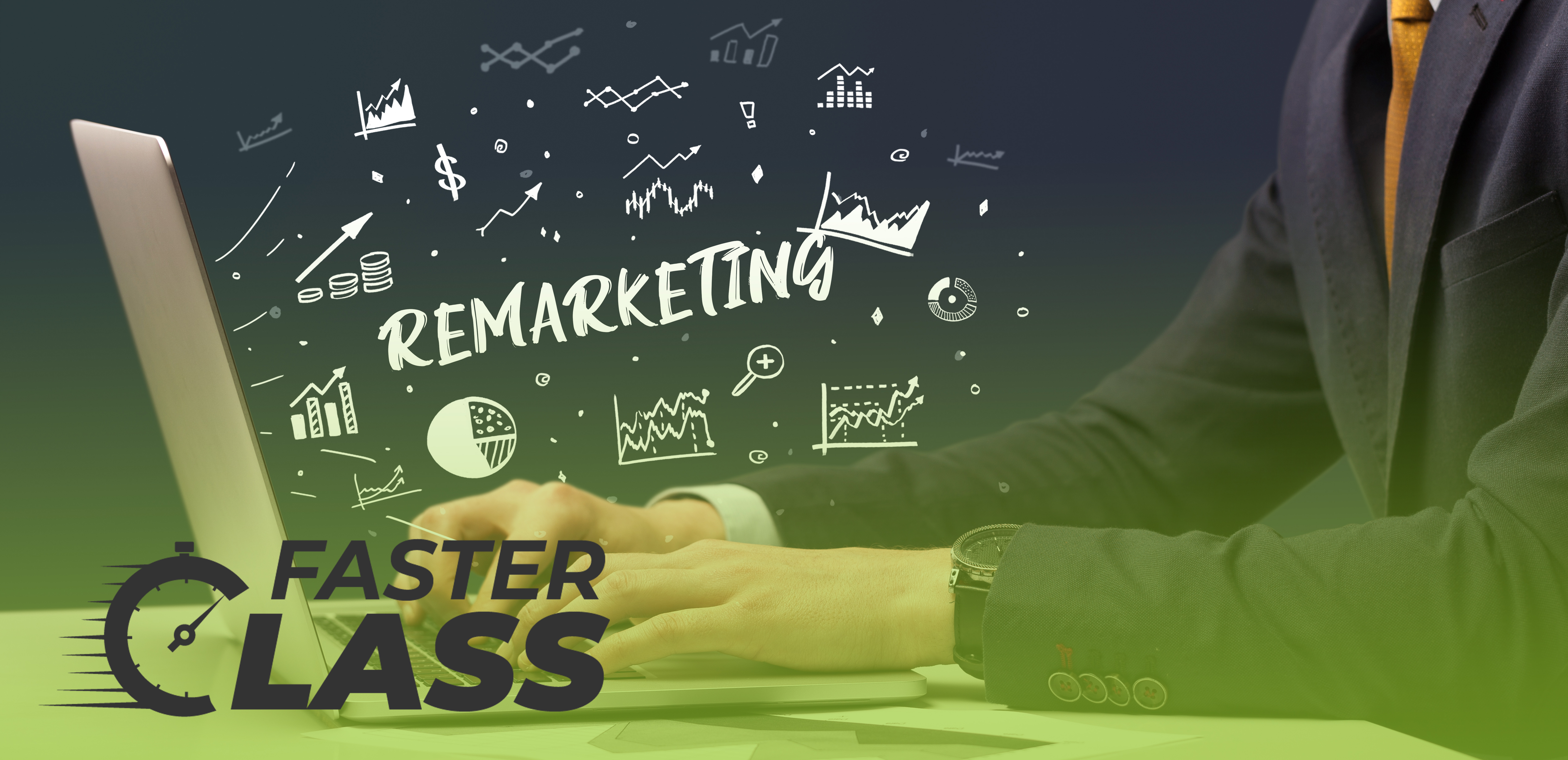 As most digital marketers already know the future of remarketing ads are looking a little bumpy. With the privacy changes to iOS 14 (View our blog here) as a catalyst to what is to come. People are more concerned than ever about what they are sharing with businesses and how they are being tracked as they move throughout the web.
In this article we will be talking about what remarketing is, why it is important, the future of remarketing, and the next steps your company should be taking NOW!
What is Remarketing?
Have you ever opened your Facebook page and saw ads for a site you were just on? And you are saying to yourself how does it already know? That was a new company I was looking at? Well, those ads are in, thanks to a remarketing campaign that the company you were just looking at has running.
Remarketing Ads are a great tool to keep your company top of mind, even when your potential customers are on your site. It is also one of the leading drivers in delivering a high return on advertising.
Types of Remarketing Ads
Standard Remarketing: These ads are the typical ads that you might see. They are triggered by visiting a webpage. As you surf the web, those pages are using Google Display Network to display ads generated from the previous site.

Video Remarketing: Are video ads that are shown after a visitor has been on your site or has watched one of your other videos. One of the most common placements for video remarketing ads is on YouTube. These videos can be shown as a consumer is watching another video either at the beginning or in the middle of the video.

Dynamic Remarketing: These remarketing ads are the most specifically tailored ads remarketing ads that you can set up. They can be set up to give information to potential customers about products or services that they visited well on your site. These are highly useful with e-commerce websites as you can suggest something that they already looked at.

Remarketing lists for Search Ads: Google Ads offers this function as it allows you to create remarketing and tailor your ads to potential customers that have been on your site when they are searching on Google or partner sites.
5 Reasons Why is Remarketing Important
Brand Awareness
In this day and age brand awareness is key in order for people to convert on your site and usually, it takes more than a single text ad. The remarketing display ads will help as a reminder for the potential customer to come back to your site easily to complete their purchase.
Increase Conversions Coming From Your Site
One way to think about remarketing is reminding the customer about you or a product that they have already looked at. That is why conversions across the board are higher than a general search or display ads. It's because they have already engaged with you.
Easily Engage With Your Audience
Due to your audience previously engaging with you, 96% of visitors on your site will leave without filling out a form, giving you a phone call or purchasing your product. Reminding them about you when they are looking at other companies or later in the week will turn cold leads (first-time site users) into warm leads (two to three-time site users).
Attract Like Audiences
With remarketing, you can create ads with lookalike audiences that will attract people with similar interests and demographics from your current visitors. That will help attract new clients.
Cut Wasted Money
As previously mentioned, remarketing in general yields a higher conversion rate. Which overall cut wasted non-converting costs and wasted spend on normal PPC ads. Also, remarketing clicks tend to cost less than regular PPC ads. Depending on the industry Google Search Remarketing clicks cost about $0.66 and the Display Network costs about $1.23.

 
What is the future of Remarketing?
With all the privacy updates that are happening with the iOS 14 version release (View Blog Here), we will see a change when it comes to remarketing. On March 3rd, 2021 Google confirmed that it will phase out its party cookies by 2022.
Cookies are how we track demographic information, user information, and much more. With Google as well as Firefox and Safari that have already been phasing out their party cookies this could dramatically change the way digital marketing works with remarketing.
Without cookies, marketers will not be able to personalize content to give the potential customer the secondary personalized reminder ads that they need to bring them back to the site to complete their purchase.
3 Next Steps Your Company should Be Taking
Grow Your Email List:
Want to be ahead of the curve? Start growing your email lists and investing in either a weekly, monthly or quarterly newsletter to people that have opted-in to hearing from you. Whether your business are targeting B2B or B2C both LinkedIn and Facebook have a type of ad that directly helps grow your email lists. By providing a way to obtain a form submission even before they get to your site.
To learn more about growing your email list, talk to one of our experienced team members today!
Invest In Quality Content Marketing:
No matter what type of marketing you are doing, quality content is key to keeping your customers engaged and earning a new customer's purchase. Before you create any social media or PPC ad strategy, you first need to examine your customer's content marketing strategy. What do you want to say and how do you want to engage with your audience.
Need help learning how to build a more holistic content marketing strategy? Reach out to one of our experienced team members today!
Don't Say It, But Show It With Video Marketing:
Currently, video marketing is one of the hottest trends and will be for the next 5-10 years. Sites that include video are 50x more likely to drive organic search results compared to text traffic. The reason for this is because customers are more likely to watch the videos, so Google boosts pages with videos high in the rankings.
Want to learn more about video marketing? Visit (new video blog) or talk to one of our experienced team members today!